CivicSurveys
Community engagement surveys are an important part of gathering feedback for a community project.  All surveys, however, are not created equally.
How you ask questions and how you report results are key to delivering information that is useful and effective. When you use CivicSurveys, our professional team works with you to design your survey from the ground up – we help you determine what questions will provide the best insights on your project.
The CivicSurveys team helps community groups, decision-makers, and policy wonks create successful engagement surveys.  We provide turnkey survey solutions from design through to reporting.
---
No Monkey Business
There are many low-cost online survey services out there. These provide a platform, but do they deliver the answers you need?
The answer is often, "no."
The failure of these services is not with the platform, it's with the delivery. Serious efforts to engage the public require a strategic approach that takes all factors into consideration, including:
Survey goals
Target audience
Audience awareness
Survey structure
Free services leave you to figure these elements out for yourself, placing an extra load on your project team. This burden saps time and resources, diverts employees from other tasks, and can lead to a lower quality end result.
CivicSurveys provides a professional approach for organizations that are serious about the public engagement process and desire actionable public feedback.
CivicSurveys Deliver:
Strategic development, helping you put the right questions to your desired target audience;
Great surveys require great questions. Our team of public engagement professionals work with you to determine the questions that will give you the most actionable feedback;
Intuitive online community engagement surveys for residents, business owners, and other stakeholders;
An understanding of how to structure a survey so it educates the respondent on the subject, as you won't get good answers if people don't understand the questions;
Modern web-based surveys that look great and promote your organization's brand;
Assistance with strategic plan and implementation of social media and other online promotion;
Impartial reporting on the key findings of your citizen survey, which provides contextual analysis to ensure you receive the most useful information from your survey.
---
Our Team
Combined, the CivicSurveys team has over 40 years' experience in the public engagement field. This experience includes strategic communications and process development for a variety of organizations, having worked with all levels of government, non-profits, and private sector clients.
---
Your Data Stays Secure and in Canada
You can rest assured that your data is secure from the US Patriot Act on our Vancouver-based servers. Many Canadians don't realize that data crossing the border onto American servers is subject to the Patriot Act. If your data enters the United States, even briefly, then it can be viewed by the US government.
CivicSurveys stores your data in Canada, helping ensure it remains free of American surveillance agencies.
---
Community Engagement Surveys: Case Studies
Membership Survey: SoBi Hamilton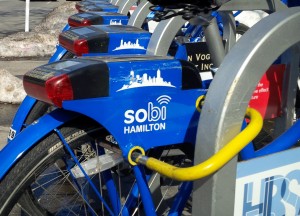 SoBi is a bike share system that was launched in 2015. With the system in operation for an extended period of time, there is the potential to compare actual system activity to the planned system to evaluate system performance.  As part of the bike share system, data is collected including user trips, hub activity as well as a membership survey. Results will help identify member needs to improve the system moving forward.
Learn more about the: Hamilton Bike Share Members Survey
Participatory Budgeting: forWard One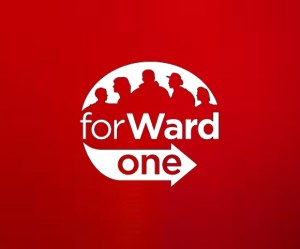 ForWard One is a participatory budgeting process that helps citizens shape City spending in their neighbourhoods. The Civicplan team combines strategic advice, online tools and analysis to provide a seamless voting experience for participants using the CivicSurveys platform. The outcomes of the ForWard One process help identify and communicate neighbourhood spending priorities that can be funded in the following budget year.
Learn more about: forWard One
Neighbourhood Planning: Durand Character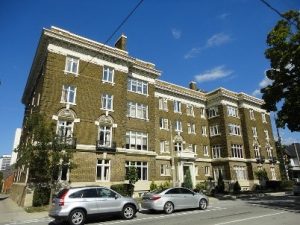 As part of the Durand Neighbourhood Character Project, local residents were asked to fill out a survey indicating what they thought about the factors that defined their neighbourhood. This community engagement survey helped the local neighbourhood association develop a better understanding of the street and building factors that create the look and feel of this unique community.
Learn more about the: Durand Neighbourhood Character Citizen Survey
Festival Analytics: Supercrawl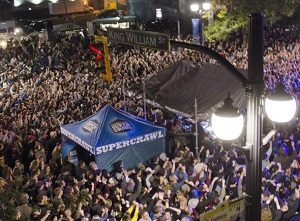 Starting in 2009, Supercrawl has become the defining festival of Hamilton's James St. North. The festival attracted over 200,000 attendees in 2016, with visitors from across the region descending on downtown Hamilton to enjoy the art, live music, and various other attractions.
CivicSurveys has helped the event organizers gain valuable insight into their event over the last five years. Our engagement surveys have provided festival analytics data on the demographics, interests, and activities of Supercrawl attendees. This information has been vital to helping the organizers grow the event, improve programming, and attract funding from government and private sector sponsors.
Learn more about the: Hamilton Supercrawl Engagement Survey
Public Opinion: Canadian Broadcasting Corporation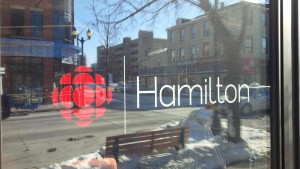 The debate about the value and purpose of the Canadian Broadcasting Corporation (CBC) at a national level is being waged within the CBC itself and in the national media among journalists, academics, pundits and politicians all presenting differing views about the CBC's future. While the national discussion is certainly an important and valuable one, it is also important to engage in a discussion about how well the CBC is serving local communities. In this context, CivicSurveys was used to survey Hamiltonians to gauge their knowledge and use of CBC Hamilton's digital service.
Learn more about the: Your CBC Hamilton Survey
Contact Us Today
CivicSurveys is a service of Civicplan. Contact us today to find out how we can help with your community engagement surveys or other projects.